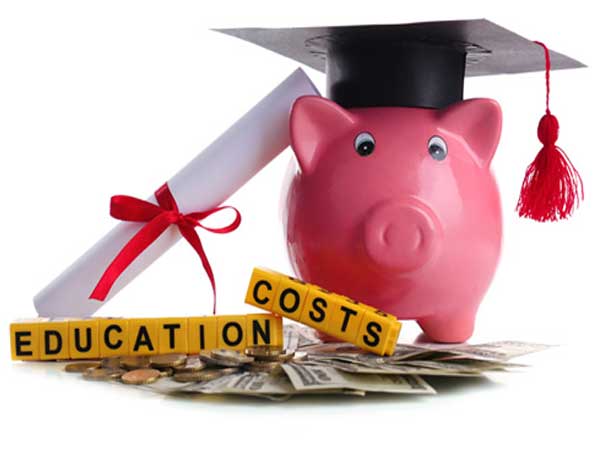 Must Know Facts about an Education Loan
The rising cost of higher education has made it quite difficult for parents to self-finance their children?s education. Viewing the potential of this market, leading banks in India have introduced a wide range of education loans to cater to the growing need. However, there are often some key differences between the application/evaluation processes followed by different banks. In the following sections, we will shed some light on how to choose and what to expect when you apply for an education loan.
Whom Can You Approach for an Education Loan?
Virtually every bank in India including those in private sector offer education loans to deserving students seeking higher studies in India as well as abroad. As long as you have a confirmed offer to pursue your higher education at a recognized institute and have a reasonably good academic track record, you can approach any bank to seek an education loan.
What is the maximum loan amount I can get and what does it cover?
Most banks have a maximum limit of Rs. 7.5 lakhs for students seeking loans for higher studies in India, while for those going abroad the limit is Rs. 20 lakhs. However, some banks do offer loans for higher amounts if some collateral such as property, bank fixed deposit, LIC and NSC is provided. The following is a generic list of fees/charges that are covered by an education loan:
Tuition fees payable to the Institute
Examination/registration/library/hostel charges
Travel Expenses (especially important for international students)
Purchase of books/equipment/uniform
Interest Rate and Repayment Conditions
The interest rate applicable in case of most education loans is between 11.25% and 13.5%, which varies from one bank to another as well as based on the loan amount. A majority of education loan providers offer you a moratorium of 6-12 months or till the time you get a job, whichever is earlier. During the moratorium period, you are not required to start paying off the loan and no penalty is charged either. Subsequent to completion of the moratorium period, most banks allow you a repayment period of up to 15 years.
Key Documents Required
Similar to most other loans, education loans also feature a list of documents that have to be submitted along with your loan application. Following is a generic list of such documents:
Proof of Identity (Voter ID, PAN Card, Driving License)
Proof of Income of parent/co-signer (Salary Slip/IT return)
Proof of Address (various utility bills/ration card/bank passbook)
Bank Statement for last 6 months
Copy of Admission letter from institute along with fees schedule
Copy of relevant previous academic records (mark sheets /pass certificates)